Hong Kong Levies 15% Tax on Property Purchases by Foreigners
Hong Kong's Financial Secretary John Tsang announced that, in order to stabilize the residential market in an environment of continued low interest rates and weak economy, the government would put a new tax of 15 percent on all residential property purchases by foreign nationals. The new measures went into effect on October 27, 2012."This is an extraordinary measure introduced under exceptional circumstances," Mr. Tsang said in a news conference late Friday, October 26, 2012.

This is the latest in a series of measures the city's government has launched since 2009 to cool the residential market, but with little impact on the rise in house prices. Data from Morgan Stanley show that property prices in Hong Kong stand out in comparison with Singapore and other neighboring countries.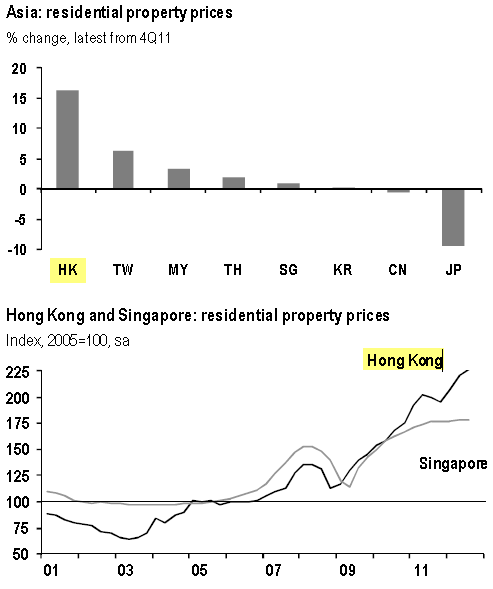 Source: JP Morgan